The Subtle Body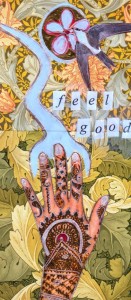 Instructors: Bethanie Sand, LMP & Courtney Putnam, LMP

Date: October 16th, 2010, 9am-6pm
Location: NW Academy of the Healing Arts (West Seattle)
Credits: 8 Credit Hours
To Register: Click here.
Using all your senses, including intuition, you will learn ways to listen deeply to the energies, tissues, structures, and emotions of the body. The intent of subtle bodywork is not to manipulate or control the bodywork process, but to allow these subtle cues to guide you as the practitioner. With open minds and hearts, you will learn to observe, listen, touch, feel, and intuit subtle body messages from your client. This course is for anyone interested in a process-oriented, client-centered approach to bodywork.
To learn more about Bethanie, visit http://www.thesubtlebody.com/.
To learn more about Courtney visit her bio page here.